Main content starts here, tab to start navigating
Kids in Grades K-5 are Cordially Invited to Enter Our Caramel Art Contest!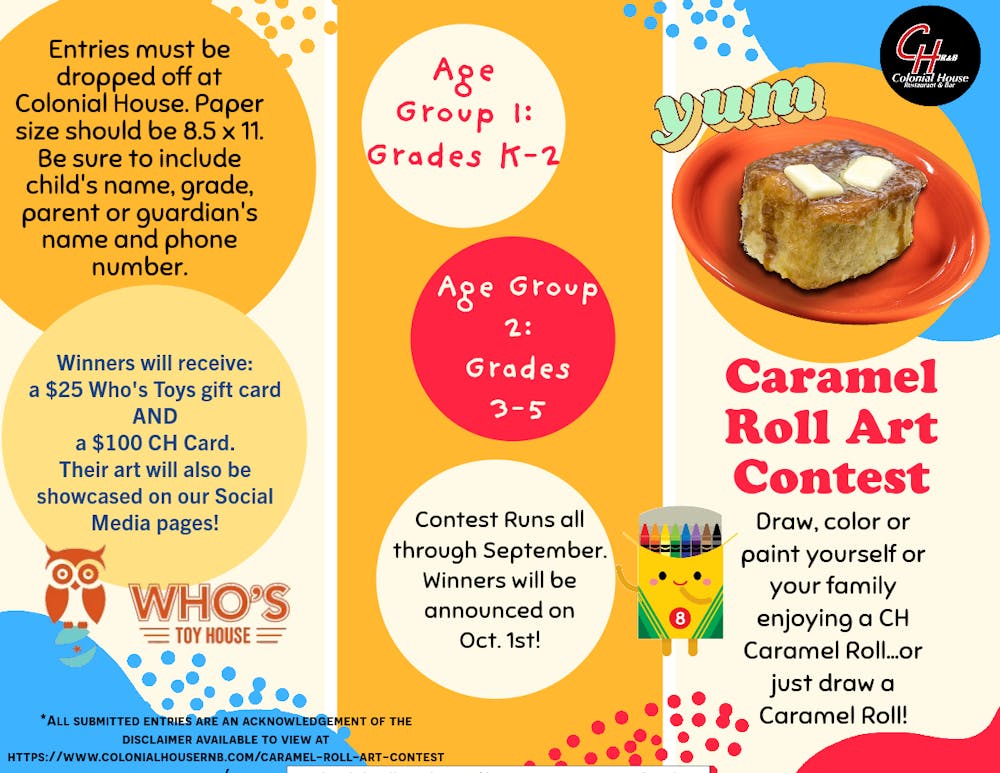 Disclaimer: original artwork submitted becomes the property of the art contest sponsor, Colonial House, Inc. Participants assign all copyrights, trademarks, and other intellectual property rights related to their entries to Colonial House, Inc. In consideration for the participation in this art contest, participants and their parents, guardians, and/or legal representatives release, discharge, indemnify, and agree to hold harmless Colonial House, Inc and employees from all claims, damages, demands, obligations, or losses of any kind related to this art contest.